In order to extend our reach to customers across the globe, GoodVision is powered by high-end hardware coming from the industry leading technology companies.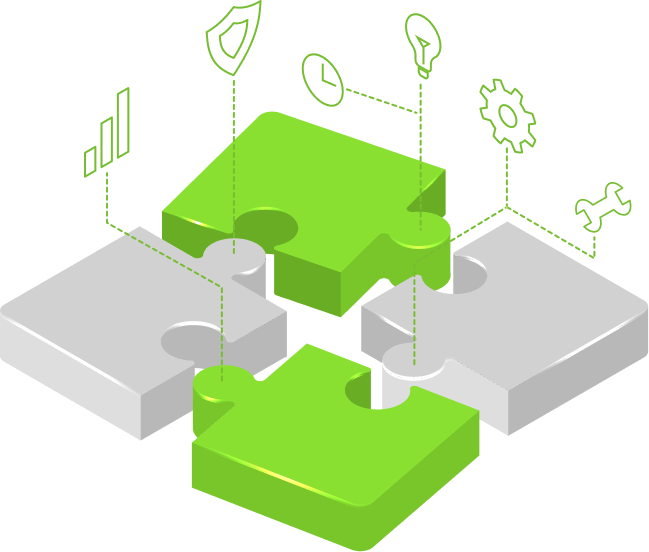 Join a group of innovative tech brands providing first-class hardware
Be the one to power a premium and globally accepted complex solution
Extend your customer reach globally with our joint marketing activities
Are you interested in becoming a GoodVision Technology Partner?
Contact us for more information
Hikvision is an IoT solution provider with video as its core competency. Featuring an extensive and highly skilled R&D workforce, the company manufactures a full suite of comprehensive products and solutions for a broad range of vertical markets. In addition to the security industry, Hikvision extends its reach to smart home tech, industrial automation, and automotive electronics industries to achieve its long-term vision. Their products also provide powerful business intelligence for end users, which can enable more efficient operations and greater commercial success. Committed to the utmost quality and safety of its products, the company encourages partners to take advantage of the many cybersecurity resources offered, including the Hikvision Cybersecurity Centre.
Axis enables a smarter and safer world by creating network solutions that provide insights for improving security and new ways of doing business. As the industry leader in network video, Axis offers products and services for video surveillance and analytics, access control, intercom and audio systems. The company has almost 4,000 dedicated employees in over 50 countries and collaborates with partners worldwide to deliver customer solutions. Axis was founded in 1984 and has its headquarters in Lund, Sweden. AXIS COMMUNICATIONS, AXIS, ARTPEC and VAPIX are registered trademarks of Axis AB in various jurisdictions. All other trademarks are the property of their respective owners.
Azena is a German startup with locations in Munich, Eindhoven and Pittsburgh. They are 100% funded by the Bosch Group. Their goal is to be the leading open platform and marketplace for smart security and safety solutions. The platform Azena offers is based on a camera operating system that powers cameras from various manufacturers on the market. It connects to their Application Store where leading video analytics development companies offer cutting-edge apps. Azena is present in 3 global locations and it has over 110 employees representing 28 different nationalities.
Lanner Electronics Inc. (TAIEX 6245) is a world-leading hardware provider in design, engineering, and manufacturing services for advanced network appliances and rugged industrial computers. Lanner provides reliable and customizable computing platforms with high quality and performance. Today, Lanner has a large and dynamic manpower of over 900 well-experienced employees worldwide with the headquarter in Taipei, Taiwan and subsidiaries in the US, Canada, Europe and China.