We extract traffic data from cameras

We provide traffic analytics for modelling

We monitor traffic and capture events in real-time
Everything You Need For Transport Data Analytics In One Place
We help transport specialists to achieve incredible productivity on traffic projects by automating traffic data analytics from video
Try it now
Explore our solutions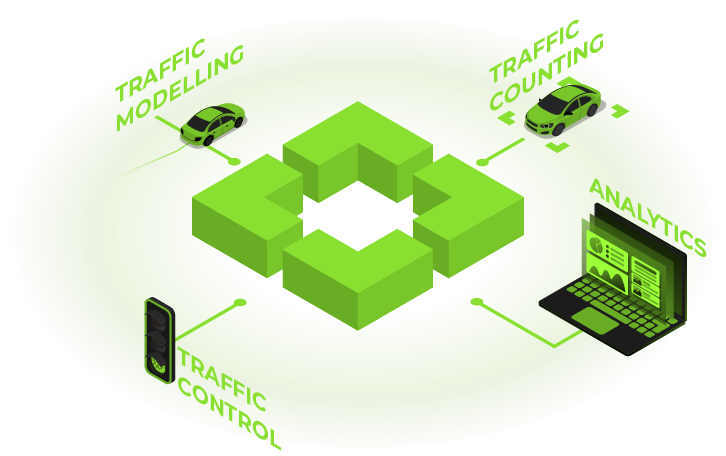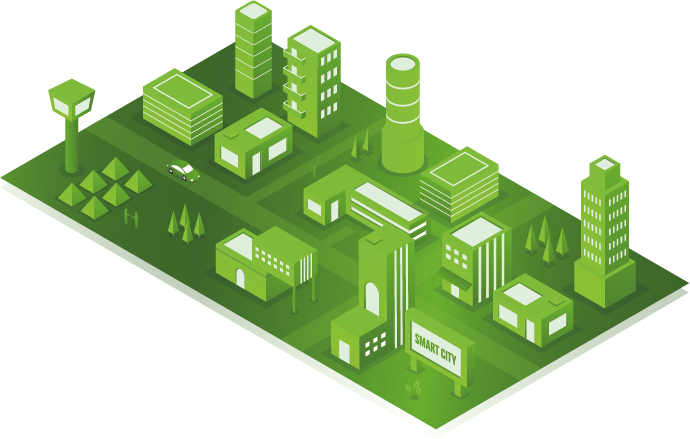 Every year traffic congestion costs cities and economies a large amount of money. The productivity of people is lost and the streets become more polluted and less safe.
At GoodVision we strive to improve the infrastructure and to better the lives of everyone living in the cities using smart technology. We believe that our product will make the future more green, safe and efficient.
We are the artificial intelligence experts that work and listen to transportation professionals' needs since 2014. Retrieving reliable traffic data is a tough task. But it is just one part of the equation!
We make sure you fully utilise the traffic data you collect. That's why we created GoodVision Video Insights – the all-in-one platform for all your traffic analytical tasks.
Enter here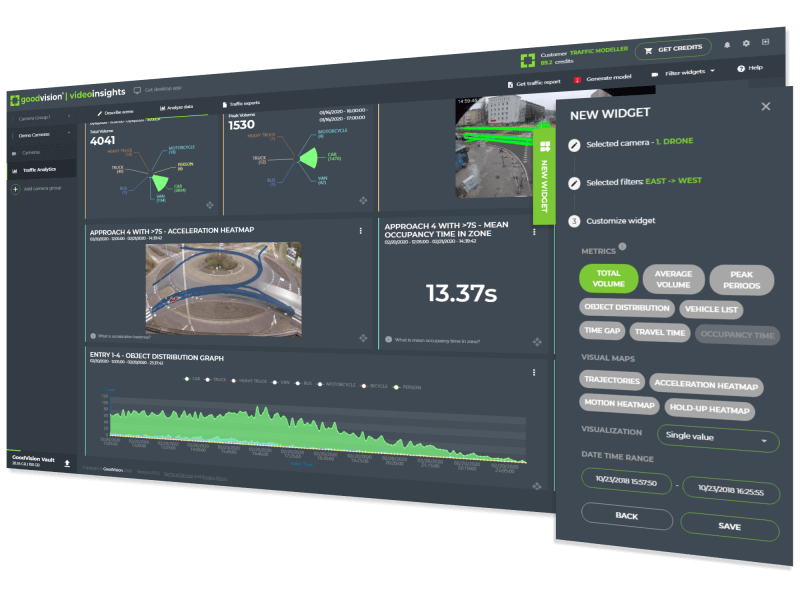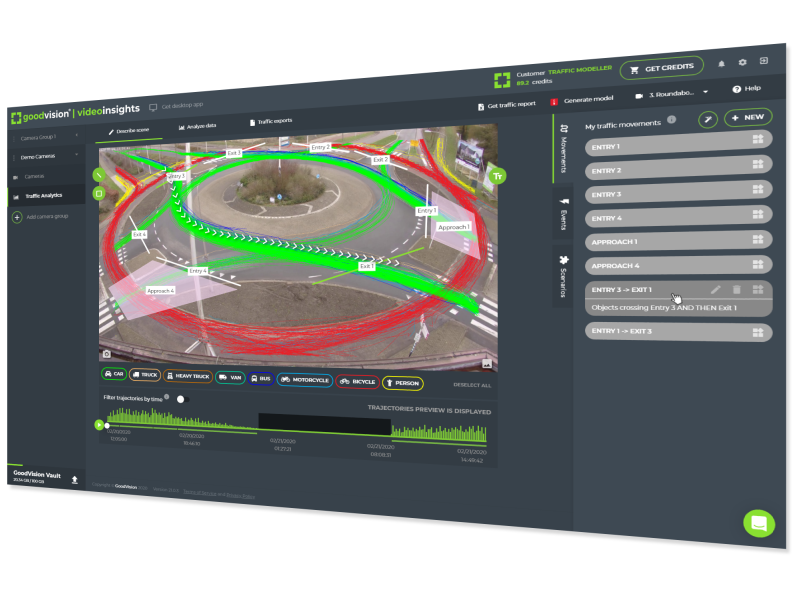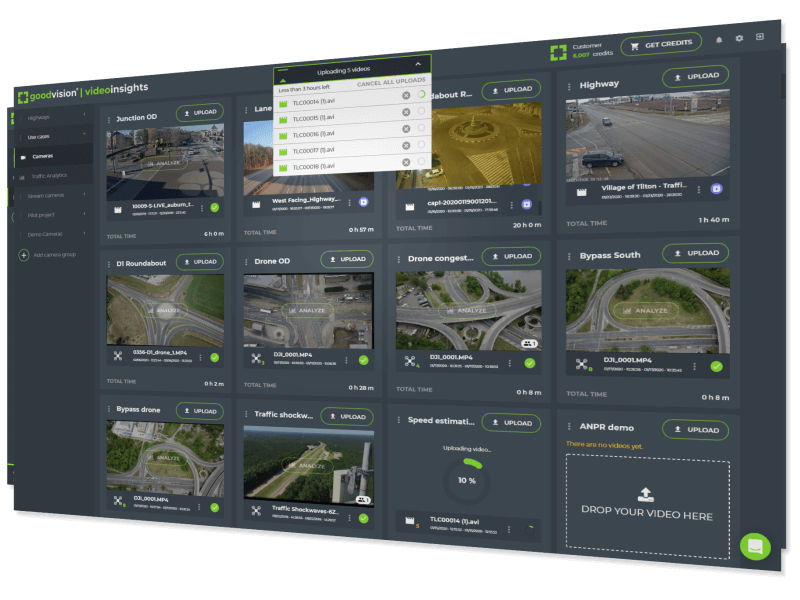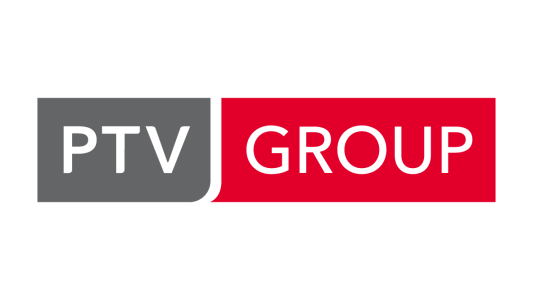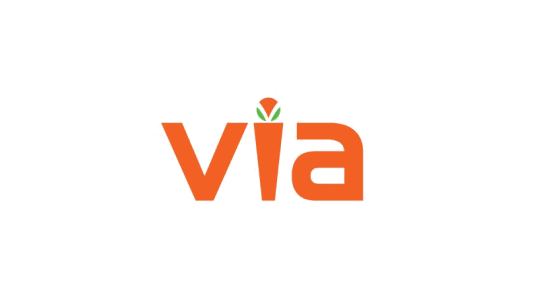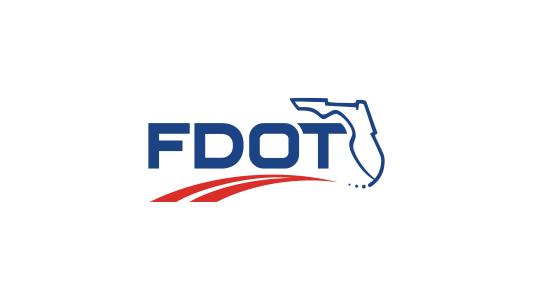 Become inspired by the success stories of our customers

It is incredible to think that some months ago we didn't have this.
Oskar Kryh, Traffic Engineer
Ramboll GROUP

I have to agree, that there was way less stress on projects with GoodVision comparing to other solutions or human counters, and I'm sure this will be our preferable way of traffic collection in the future.
Anton Rabizo, Traffic Engineering
IDOM

To us, GoodVision Video Insights is by far the most advanced solution offered on the market.
Denys Moliaka, Deputy Director
A+S

The ability to offer the added value in the form of visual representations as well as reducing data turnaround times with automated analysis via GoodVision, has been of a substantial benefit to our clients.
Natalie Bates, General Manager
Advanced Transport Research

We're achieving 99% accuracy with your platform, which assured us that this is the right way.
Jan Rajman, Project Manager
CzechConsult