Control the traffic using real-time traffic video analytics
With GoodVision you can monitor traffic 24/7 and adjust traffic controllers in real-time with the most precise traffic data ever. Obtain just-in-time data about traffic volumes, vehicle events and violations. GoodVision's live traffic analytics converts your road-side cameras to an ultimate traffic control system!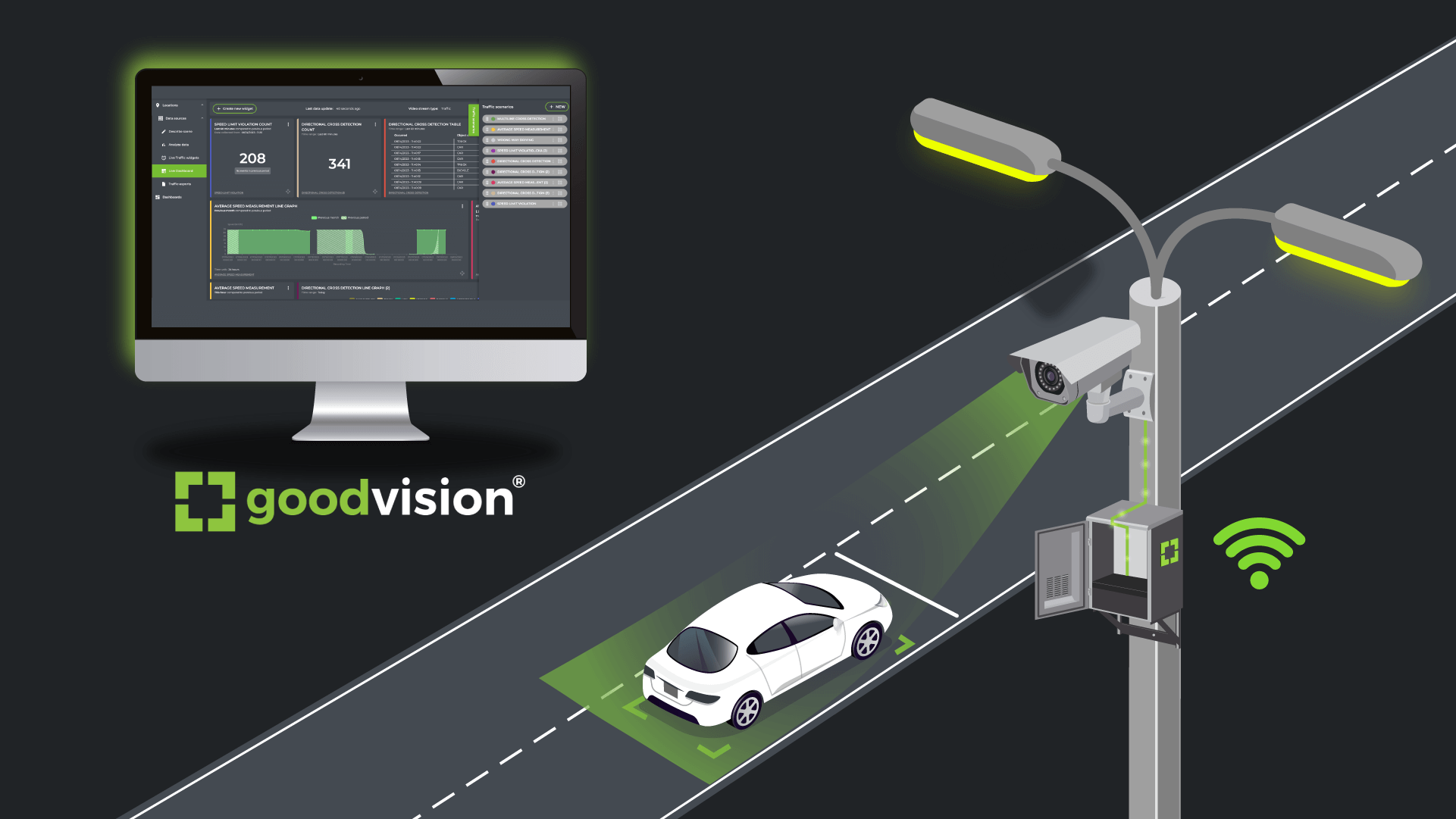 Connect to your existing traffic cameras
Deploy to your road-side sensors
Receive real-time traffic events and alerts
Are you ready for the pilot project?
If you feel frustrated by the lack of reliable information from induction loops or other unreliable solutions, then GoodVision is the way to help you control traffic in real-time. Ask us about a pilot project now!
Traffic control solutions are based on GoodVision Live Traffic product. Explore how you can convert your traffic cameras into smart road-side units for traffic control.
1. Deploy GoodVision Live Traffic based on your needs
Install GoodVision Live Traffic software to any compatible commercial device and connect your existing traffic cameras.
EDGE box PC
AI powered box PC allows you to monitor up to 4 camera streams
GPU Server
A Nvidia GPU powered server is the ideal option for your datacenter
AXIS DLPU Cameras
Live Traffic can run in Axis DLPU cameras
2. Integrate with your traffic controller via API
GoodVision helps you to integrate Live Traffic with your traffic controllers, decision support systems or traffic management systems via HTTPS.
3. Capture events and alarms
Define virtual loops, capture traffic events and violations, and receive real-time messages, alarms and reports from GoodVision-powered traffic sensor.
Traffic events and violations
Traffic performance reports
Contact us for a PoC
If you are looking for a real-time traffic control solution, check out our GoodVision Live Traffic product. Let's get in touch and prepare a pilot project together.
GoodVision Live Traffic
Explore how you can turn your traffic road-side sensor into a smart traffic control appliance with GoodVision Live Traffic product.
GoodVision provides a solution for each stage of traffic data management on your projects